AICON 72 Open SPECIAL OFFER!



Charter your favorite Aicon open bridge yacht the model AICON 72 Open from 7 Mediterranean bases to cruise Greece or Italy for a fantastic sailing holiday!

AICON 72 Open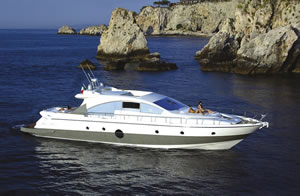 AICON 72 OPEN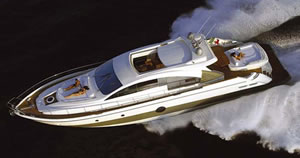 SPECIFICATIONS AICON 72 OPEN:
LENGTH: 72 ft / 23m

PRICE: €5000/day

YEAR BUILT: 2009 - 2007

ACCOMMODATION: 8 Guests

CABINS: 4

CREW: 2

SPEED: 30kn

BUILDER: AICON YACHTS

MODEL: 72 Open

ENGINES: 2x1570 CAT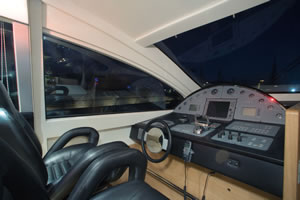 AICON 72 Open is the flagship of the sport line of AICON YACHTS. The AICON 72 Open is designed to make the most of external spaces and outdoor living with the wide cockpit as the centre point of the yacht.

The lines between the exterior and the interior are in harmony with large, unbroken side windows and a hard top above the living area in some models that allows one to experience the living areas in the open air.

Internally, the galley is well positioned between the living area and the airy dinette, while there are four comfortable cabins.

The master stateroom is amid ship, with a large open able porthole for illumination - an element that has become one of the distinctive features of AICON YACHTS.
Available bases to embark:
Sicily Milazzo to cruise in the Aeolian islands

Naples to cruise Amalfi Coast & Capri

Monte Carlo to cruise Cote D'Azur

Sardinia to cruise Emerald Coast

When you decide where you would like to cruise, we will be happy to send you the exact brochure of each available AICON 72 Open yacht available in that location.
We have a big variety of Aicon 72 Open bridge yachts that we charter in the above destinations but also in Greece for cruises to Greek islands.