AICON 62 Open bridge and other AICON yachts both FLY and OPEN models are offered crewed for charters by our Company Yachting Greece to charter for your sailing holidays in Greece, Greek islands and other destinations in Italy and Monte Carlo from seven convenient Mediterranean marina locations. The luxury AICON 62 Open model promoted in this page, is offered with a crew of three or four members and accommodations for eight guests in four luxurious cabins

AICON 62 Open SPECIAL OFFER!



Charter your favorite Aicon flybridge yacht the model AICON 62 Open from 7 Mediterranean bases to cruise Greece or Italy for a fantastic sailing holiday!

AICON 62 Open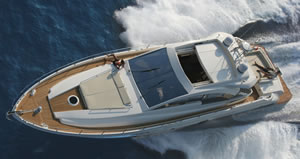 AICON 62 OPEN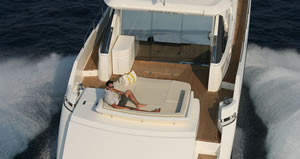 SPECIFICATIONS AICON 62 OPEN:
LENGTH: 62ft / 19m

PRICE: €3571/day

YEAR BUILT: 2009 - 2007

ACCOMMODATION: 6 Guests

CABINS: 3

CREW: 2

SPEED: 28kn

BUILDER: AICON YACHTS

MODEL: 62 Open

ENGINES: 2xMTU M93 2000
AICON 62 Open has focused on an innovative division of interior space, which has been designed to create a geometric, loft-style environment.

The open galley has been placed in front of the cabins, bus is only a few steps away from the dinette. The area is particularly light thanks to a large windscreen on a higher level, increasing the feeling of space.

The AICON 62 Open is fitted with three cabins and three bathrooms, a rare feature for a yacht of this size. The design exploits the space to the maximum, providing a large living area that is separate from the galley, combined with comfortable and spacious accommodations.

Available destination to embark :
Naples to cruise to Amalfi coast and Capri.
When you decide where you would like to cruise, we will be happy to send you the exact brochure of each available AICON 62 Open yacht available in that location.
We have a big variety of Aicon 62 Open yachts that we charter in the above destinations but also in Greece for cruises to Greek islands.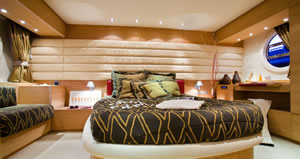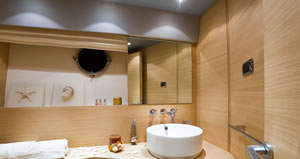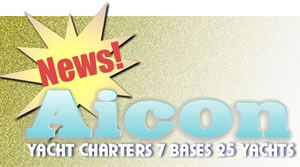 AICON 62 Open

Price: €3571/day
Accommodation: 6 Guests
Cabins: 3
Crew: 2


AICON 62 Open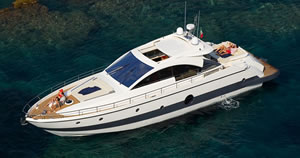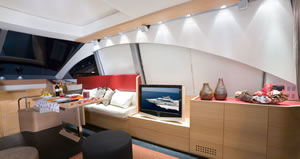 AICON 62 OPEN