AICON 85 FLY SPECIAL OFFER!



Charter your favorite Aicon flybridge yacht the model AICON 85 FLY from 7 Mediterranean bases to cruise Greece or Italy for a fantastic sailing holiday!

AICON 85 FLY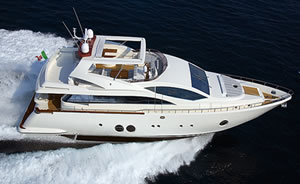 AICON 85 FLY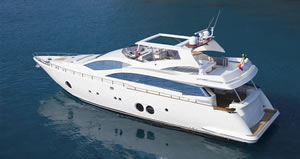 AICON 85 FLY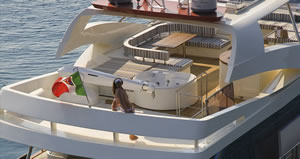 SPECIFICATIONS AICON 85 FLY:
LENGTH: 85ft / 26m

PRICE: €6429/day

YEAR BUILT: 2009 - 2007

ACCOMMODATION: 8 Guests

CABINS: 4

CREW: 3-4

SPEED: 25kn

BUILDER: AICON YACHTS

MODEL: 85 FLY

ENGINES: 2x1825hp CAT
AICON 85 Fly reflects a totally innovative super yacht concept, with a contemporary design that enhances functionality in all spaces and finishing's, emphasized with outstanding levels of care lavished on even the smallest detail.

The AICON 85 Fly is designed to ensure well-being and harmony through an emphasis on the clever manipulation of shapes and spaces. The fluid forms stand out in the slim profile to create an aesthetic unit of hull, sides and roll bar. Cruising on board a fly bridge is always a special experience.

The AICON 85 Fly's interior layout is designed and constructed to draw the eye through a perfectly continuous space, while each zone retains its autonomy and stylistic and conceptual balance.
Indicative images - upon offer realistic PDF brochure to be forwarded.

Available destination to embark :
Monte Carlo to cruise Cote D'Azur.
When you decide where you would like to cruise, we will be happy to send you the exact brochure of each available AICON 85 FLY yacht available in that location.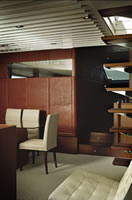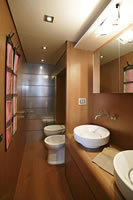 We have a big variety of Aicon 85 Fly yachts that we charter in the above destinations but also in Greece for cruises to Greek islands..