HEBRIDEAN SPIRIT Cruise Ship Mega Yacht Charter Greece

Motor Yachts Greece: Under 75' | 75' to 90' | 91' to 120' | Over 120' | MegaYachts
M/Y HEBRIDEAN SPIRIT Cruise Ship Mega Yacht Charter Greece Greek Islands Turkey Mediterranean

MegaYacht HEBRIDEAN SPIRIT 297 feet 90 meter

96 guests 72 crew - €80000 /day

The megayacht cruise ship HEBRIDEAN SPIRIT is available for cruises in Greek islands and Mediterranean for summer then winter thru spring in the Caribbean, Latin and South America for your sailing holidays. The excellent 72 member Crew have earned Hebridean Spirit a world class reputation for unbeatable service, fine food and wine and an attention to detail no longer common in the present era of mass travel. Accommodations for 96 guests in 49 spacious staterooms and some cabins have balconies: 31 are doubles with either twin beds or king and 18 are for singles (with no single supplement). Cabins have refrigerator, TV/ VCR, private bath with tub or shower. A closed circuit camera scans the horizon so scenery can be seen on the TV monitor. Life on board is a far cry from the floating hotels, spangled floor shows and casinos of larger cruise liners. With low-key entertainment, the emphasis is very much on informality, affording plenty of time for relaxation and the re-discovery of simple pleasures, including the gentle art of conversation. Relax and unwind in the restful Spa suite with its beauty and hairdressing salon, work out in the gym, curl up with a book from the well-stocked Library, browse in the shop or lounge on the Panorama Deck as spectacular seascapes pass peacefully by.

Specifications:
Length: 297.2 ft (90.6 m)
Beam: 21 ft (5m)
Draft: 12 ft (6m)

Building Yard: Cantieri Apuania, Italy

Built: 1979

Rebuilt: 2001
Guests: 96

Cabins: 49

There are five grades of Double or

Twin bedded cabins and

four grades of cabins for single travelers.

Crew: 72
Operating Area: West & East Med
Place of Berth: South France
Engines & Generators: Diesel
Cruising Speed: 12
Fuel Consumption: inclusive

Facilities and Activities:

The ship has a lounge with occasional entertainment by locals, and a library.

There is a spa with aromatherapy, massage, steam, plunge pool, hairdresser and exercise equipment.

Guides are on board to answer questions and lead excursions, and some cruises are accompanied by a guest lecturer.

There is an open bridge policy. Children under age 9 are not allowed.

There is no smoking except on deck and in one lounge.

The ship is air-conditioned.

There are bicycles, fishing gear and small boats for passenger use. Shore excursions are usually by tender.

MOTOR YACHTS | SAILING YACHTS | MOTORSAILERS | CATAMARANS | MEGA YACHTS | JETS | CHOPPERS
CARS | LIMOS | ABOUT US | CONTACT US | FAQ | SERVICES | PRIVACY | TERMS | TESTIMONIALS | NEWS | LINKS
HOME | SITE MAP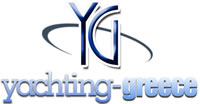 ADDRESS:
Tzavela 15-17, Piraeus 185-33, GREECE
Telephone: +30-6977-519090
Fax: +30-210-4296311
Email: info@yachting-greece.com
65 Newmarket Road, Durham, NH 03824, USA
Telephone: 603-7678926
Email: usa@yachting-greece.com
©www.yachting-greece.com 2000-2018.
Disclaimer: This document is not contractual. All specifications are given in good faith and offered for informational purposes only. The publisher and company do not warrant or assume any legal liability or responsibility for the accuracy, completeness, or usefulness of any information and/or images displayed. Yacht inventory, specifications and charter prices are subject to change without prior notice. None of the text and/or images used in this brochure may be reproduced without written consent from the publisher.